Talk to a friendly qualified expert. Call Now!
A fuse box, also known as a consumer unit, is an essential safety feature. It is designed to distribute electricity around a building and protect electrical circuits from surges in electrical current by breaking the circuit when a surge occurs. However, the fuse boxes in many properties in the UK are outdated and don't measure up to current safety standards. New Fuse Box Installation Costs very less.
Should you replace your fuse box?
There are no regulations in the UK dictating whether old fuse boxes should be replaced. However, it is highly advisable to upgrade to a modern consumer unit as soon as possible to ensure the safety of your family or tenants. RCD Fuse Box Installation Cost is very low, that's why it is a best unit to install. Modern consumer units contain residual circuit devices (RCDs) and mini circuit breakers (MCBs) rather than fuses. They are much more sensitive to changes in current than their older counterparts and can break an electrical circuit much more quickly. This means that they significantly reduce the risk of electric shocks or fires.
Electrical and Gas Safety Certificates are a legal requirement and can only be authorized by ELECSA, NICEIC, NAPIT, and Gas Safe registered electrician and engineers. They will verify that all electrical parts and gas appliances such as plug sockets fuse boxes and even the wiring is working properly and safe for the use of your tenants.
Watch our Fuse Box Installation video
Fuse box needs replacement
If you are unsure whether your fuse box needs replacing we can send a qualified electrician to check it out for you. Some signs to look out for include circuit breakers tripping frequently and lights dimming when appliances are switched on.
Fuse Box Installation in London:
Our electricians can install a modern consumer unit that complies with the current BS7671 requirements. With an up-to-date consumer unit installed by the qualified electricians at Landlord Safety Certificate, you can rest assured that your property's electrical system is adequately protected against electrical surges. Give us a call on 0208 146 8677 to find out new fuse box installation costs or to arrange a visit by one of our electricians. Our electricians operate throughout London and the surrounding areas.
What People say about landlord safety certificate
Desmond Solomon
2021-06-11
Great service no hassle would and will use again
Friendly and professional did a good job of replacing the consumer box and providing an EICR.. Communication was very good at every stage of the job from start to finish.
Excellent service Professional and punctual
Excellent service – thank
laurence elliott
2021-05-06
Friendly and professional . Keen to do a good job. Good communication and resolved my queries quickly and professionaly. Engineer was on time.
Oli Banham-Godfrey
2021-04-24
Waqas came to do an EICR for us. He was friendly, professional, and finished the job quickly. The communication with the central team was excellent too – quick replies and the engineer was booked in smoothly. Pricing was very good.
Excellent service and very supportive team!
These people are quick, reliable and inexpensive. They also sent me an annual reminder. I will keep using them.
James Macdonald
2021-04-02
communications were good, and timely. The EICR was done fairly quickly, and the engineer gave advice where needed. Would use these guys again – no hard sell on "extra's" that may be needed which was good!
Related Electrical Services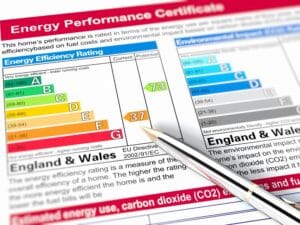 Domestic Electrical Safety Certificate Fast & Reliable Service Domestic EICR from just...
Read More
Fuse Box Installation Fast & Reliable Service Fuse Box Installation from just...
Read More