The electrical installation deteriorates with time. Electricity is a luxury that is regularly used. It is hard to imagine life without electricity but it is important that you use it safely. Electric safety is essential so that you do not suffer because of electrical hazards.
Every house has electrical hazards as it has electric wiring and appliances. It is important that you regularly inspect the electrical system so that you can keep it in perfect condition. You should be ready to pay the EPC and EICR report cost. The EICR report is helpful in identifying electrical problems and fixing them. There are classification codes that are used in the report. Each code has a specific meaning and has a purpose.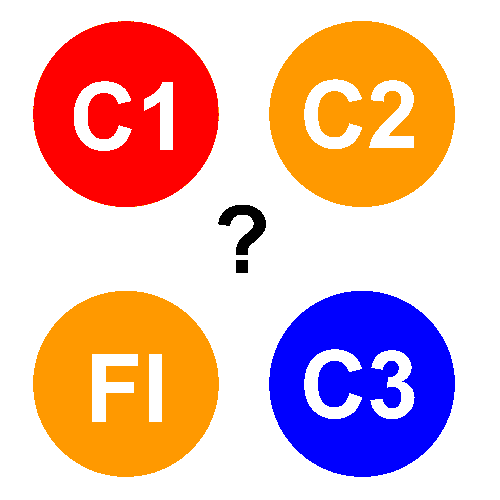 EICR Report Codes to Identify
Here is a guide to what each code used in an EICR report stands for:
Code 1 (C1)
Presence of Danger:
Code 1 is used to acknowledge the presence of danger. If you want to fix the problem you will need to identify it first. Once you know the problem you will be able to find the right solution for it. It is advised that the person ordering the report takes immediate action so that the hazard is neutralized. 
Make sure that you consult an electrician so that you can take appropriate action. It is not wise to wait for the full report because electric hazards can be extremely dangerous.
There are certain certifications, membership, and registration that offer dangerous condition notifications to make it possible for the inspectors to get notifications so that they can record and communicate immediately.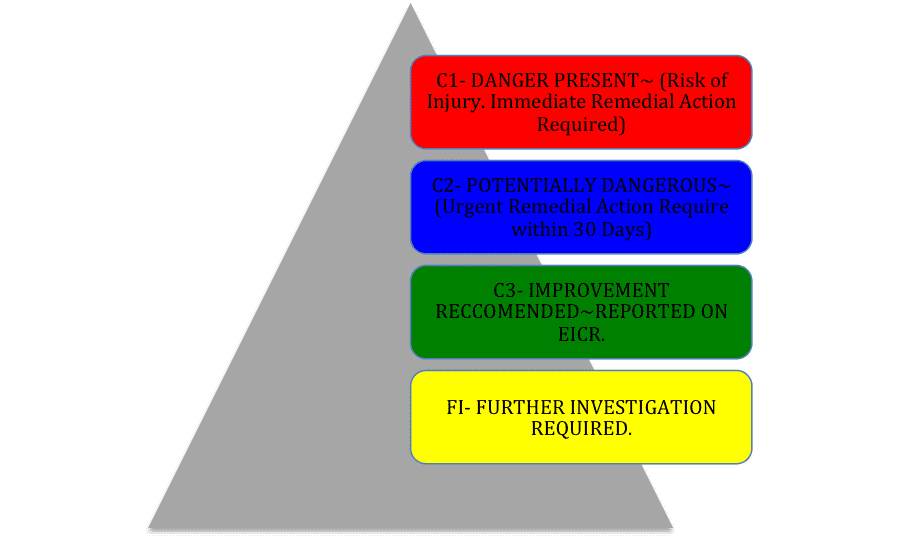 Listed ECIR Codes & Their Meaning
Visit Our Services To Both Domestic And Commercial Customers
Code 2 (C2)
Still Dangerous but No Immediate Threats to Health & Safety:
Code 2 refers to a hazard that is observed during the inspection but is not dangerous at the time of the periodic inspection. If there a chance of observed deficiency becoming a danger in case of some foreseeable future then this code is used.
Code 2 indicates that the safety of the people using electrical installation is not at immediate risk but it is important that remedial action is taken. It will ensure that the source of potential danger is removed.
Code 3 (C3)
Improvement Recommended:
Code 3 indicates that the deficiency observed in the electrical installation is not the source of potential or immediate danger. Making improvements in the system is going to ensure the safety of the electrical installation. Code 3 is a clear indication that there is improvement recommended.
FI
Further Investigation Required:
Mostly there is not a problem in attributing a classification code to an observation. There is no need for further investigation. The purpose of a periodic inspection is to assess and report the condition of the installation according to the extent of limitations defined in the inspection. If there is a problem in classifying the problem then the code FI is used. It means there is a need for further investigation.
The EICR report offers a summary that tells the condition of the system and the improvements required to make it safe and efficient.
Visit For Specialists in Fire Detection and Alarm Systems Installation