If you are having an issue with your boiler then you should prefer to hire the mechanic or else you can check it yourself. So if there is an issue with a boiler that is Boiler is Working But No Hot Water, so to resolve this issue you can hire the mechanic or call the maintenance service people to get boiler service in london. 
If you are correcting it by yourself then it could be a challenge for you to find out the exact issue why it is not boiling the water. If you are not an expert then you shouldn't try to open it up by risking your life, it will be a good decision to hire the expert.
Common Reason for Lack of Hot Water from Boilers
The central heating might run, but there will be no hot water. This is a rather common fault with boilers. Boilers that stop boiling water are often caused by broken diverter valves. 
A boiler will only boil water when the central heating is on, whereas other times, no heat will be applied to the water at all.
Resolving Low Flow Rates for Hot Water
Low flow rates are another problem that a lot of people face, especially in the winter. This can make you wonder why the boiler is working but the water is not hot. 
In such a case, the boiler would be operational, but there would still not be any boiling water; in this situation, there is a possibility that the water flow that is connected to the heat exchangers has been reduced. If you want to determine if the problem is actually with the hot water, you need to run a trickle and see if it is hot or warm.
The problem of low water flows can be resolved by waiting for the weather to warm up a little bit, then running your water at a slower rate than usual.
Steps to Fix Hot Water Issues
Boiler is working but no hot water is coming into your pipelines, so there are chances that your boiler is not working properly. Before you start repairing it you should prefer to check the electricity supply that is attached to the boiler and check whether it is working or not or else check your panel lights, electronic components and timer. 
After that you have to take a look at the density gauge. If you can still feel the pump without even taking the cover of the boiler, then do it. You might feel the running water, for this you don't have to remove the cover of the boiler, until and unless you have the boiler service certificate.
Next thing that you can do is to check the trimer properly as sometimes during the heating process boilers use to get stopped. So if the clock is incorrect and moves forward or backwards frequently then it means there is an issue with your clock so you should reset it through a power cut that is present there and after that adjust your clock accurately.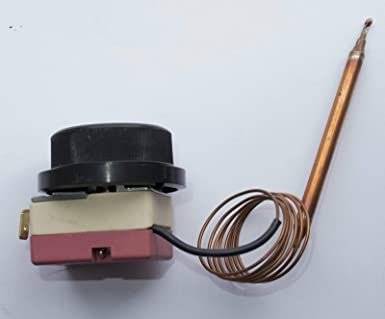 Next thing that you should check is the thermostat, because most of the time this is the main reason why you are not getting the hot water. You have to check the thermostat whether it is on or off. Some people prefer to turn it off while leaving the home so there are chances that you forgot to turn it on back again.