The Landlord and Tenants Act of 1985 created regulations mandating business owners to meet certain codes regarding electricity. It is the responsibility of the building owner to ensure there building is compliant with UK Laws.
What is a commercial electrical certificate?


A common electrical certificate offers a host of benefits to any business owner in the UK. It is proof of compliance with those regulations. It's sole purpose is to ensure that the building is safe for both employees and tenants, whichever is applicable.
Who can perform these tests?
An NICEIC, ELECSA and NAPIT registered electrician
is authorized to conduct the inspections and confirm
if the wiring is in a good condition. The wirings have to
be retested once every few years to ensure safety in the
long run.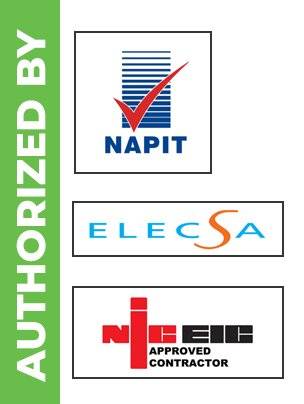 Visit Our Services To Both Domestic And Commercial Customers
How frequently should you conduct inspections?
The frequency of the inspections relies on the building. If tenants are involved, governments recommend you conduct inspections at each change of occupancy. In the case of commercial buildings, you will need to hire someone for inspections every five years.
However, there are exceptions as places with swimming pools should be inspected every year.
What is the importance of a commercial certificate?
In addition to the vote of confidence, periodic inspections also reveal:
Possibly damaged electrical systems.
Equipment that is on the verge of malfunction.
Worn out and defected electrical equipment.
Possible fire hazards and lack of proper earthing.
Outdated features that are non-compliant with current safety regulations.
Getting a commercial electrical certificate is a smart business decision. It protects you from potential lawsuits from tenants or employees who might injure themselves due to faulty wiring. The cost of obtaining a certificate is negligible compared to the damages you could incur in case of an accident.
Visit For Specialists in Fire Detection and Alarm Systems Installation